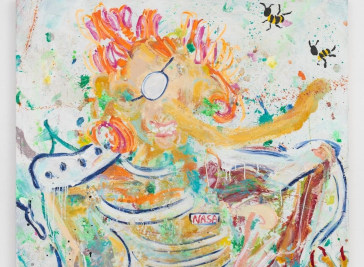 Press
Frieze Seoul Returns for Its Second Edition
Art & Object
September 4, 2023
Over the past few years, Seoul has become a red-hot global art hub. Home to successful galleries exhibiting local and international art stars since the late 1980s, when the city hosted the 1988 Summer Olympics, it's more recently developed into an "art-mad city," as art critic Andrew Russeth aptly described South Korea's capital in a January 2023 article for The New York Times. Some of the highlights in the Galleries group presentations are Tracey Emin's classic 2008 red neon text piece, Open Me Again, at White Cube, which is featuring the artist's new paintings and drawings in a striking curated selection of works by women artists at it newly opened Seoul gallery space; Wendy Park's representational paintings of everyday objects and familial routines that pay homage to her Korean-American upbringing at Various Small Fires; Robert Nava's new action painting of an angelic airborne creature at Pace, that's related to his colorful canvases of wild sharks and mythological dragons at the gallery's Seoul site; George Condo's arresting 2022 sculptural head, Constellation II, that's cast in aluminum and covered in 24-karat-gold-leaf at Sprüth Magers; and emerging Chinese artist Yirui Jia's lively paintings of figures in flux at Mitchell-Innes and Nash.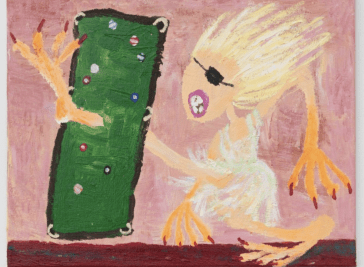 Press
Yirui Jia at Frieze Seoul
Fad Magazine
August 31, 2022
Young New York based Chinese painter and sculptor Yirui Jia has a lively way of sets imaginary characters into dramatic interactions with their environments. Here she seems to ask how many hands we'd need to deal fully with social media, while leaving it unclear whether he alter ego is feeding off her outsized phone or attacking it… From Mitchell-Innes & Nash's stand at Frieze.